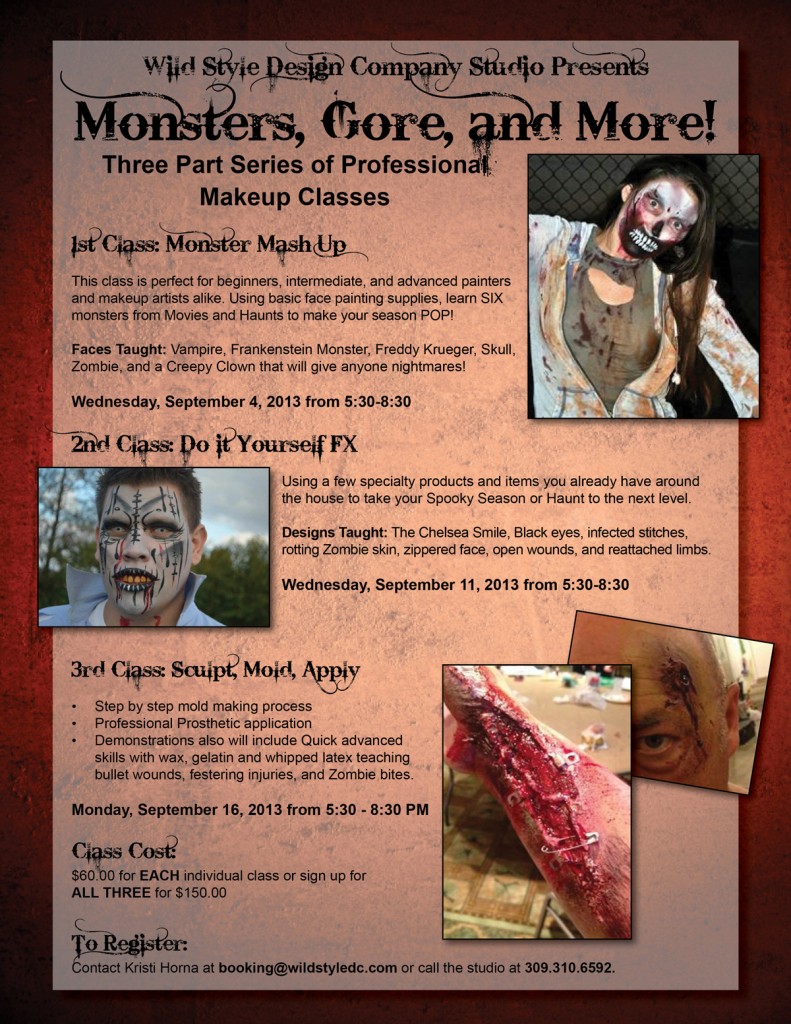 We are so excited to announce a first for our Studio. Owners have finally decided to begin sharing our expertise on the most disgusting of subjects. We will be hosting a three-part series of makeup classes targeting the Haunt Season! These classes are of pro quality, and only open to Makeup Artists, Face and Body Painters, and those with proven affiliation to a Halloween Haunt. Seating is extremely limited, and already half of the spots are gone.
These workshops are meant to build on one another, but can be effective taken independently as well. At a third of the cost of the classes offered in "The City," you will still gain ALL of the hands-on experience, ALL of the knowledge, and ALL of the fun!
Please contact us right away for invoicing if you would like to reserve your spot, as today is the first day the classes have been opened up, and there are few seats left…
Don't be Scared…. it will be a HAUNTING good time!
Just click on the link below for more info. Can't wait to see you there!