We are so excited about the weekend coming up! With appearances at very well-populated locations, we should be able to see tons of great friends in the next few days!
Our most local appearance will be at Relay for Life, McLean County, on Friday 6/22. This event is located at NCWHS and we will be painting along side our friends, The Glitter Fairies, from 1 pm – 7 pm. With THREE members of The Wild Bunch on site, we should be able to paint all who want painted. Shelly, Kara, and JP have donated their time for the cause, and The Glitter Fairies have done the same. This means we are just working for tips, so you pick the price! At Relay, you will be able to pick from Wild Fairies (pictures to the left), Graffiti-Style Cause Ribbons, and our regular Mini Masks and Wild Masks.
http://main.acsevents.org/site/TR?pg=entry&fr_id=38209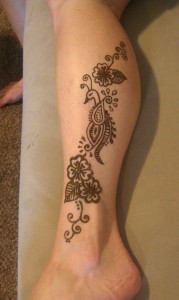 The other HUGE Public Event we will be at is the Taste of Champaign Urbana – the Park District's #1 fundraiser for youth. Here, Wild Style will be in Booth 17 in the Southeast quadrant of the park. Find us highlighted in Blue on the 2012 Taste Map as a demonstrating artist. We feel honored to have been asked to participate at this status, and won't disappoint! ALL of our designers will be joining Kristi throughout the weekend. We will be featuring the following options:
Full face painting beginning at $3.00 – Including Mini masks, Wild masks, diva designs, and our premium "surprise" masks, and custom tribals
Tribal/Graffiti arms and bodywraps start at $12 based on the size.
Henna starts at $5 for our small designs, and will be featured noon-6 pm on Saturday with our Henna expert on site during those hours. Check out her work to the left…
http://www.champaignparkdistrict.com/events/taste/
Hope you all have a Wild Weekend! We know we will!!!