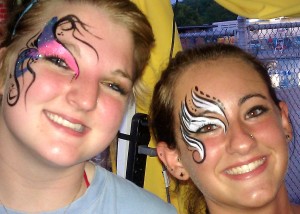 Over the years, there have been many different types of marketing strategies used my a multitude of companies, large and small… I'm not quite sure what one would call our "strategy," but we don't really consider having one at all. It is Wild Style's goal – for our company AND our Wild Bunch Designers – to focus on a few specific morals…
Honesty
Integrity
Impeccability
Artistry
And the "Golden Rule…"
We are always reminding our designers how blessed we are to be in such a special business that feeds our soul. We are forever talking about the importance of building relationships and treating others the way we would wish to be treated. We are endlessly pursuing the latest in design ideas, and we are specifically focused on having the BEST technically trained designers around. This brings me to a specific phrase that some of you have heard quite frequently if you follow our blog. (and I know there are a TON of people that do, regardless of whether you are subscribed or not)
Our blog authors frequently refer to our company of designers as "Leaders in the LOCAL industry."
What does this mean when we say it?
Our training program is intensive and VERY specific – to appease our desire to turn out designers and work that we are proud of, and eager to attach our company name to. This very intentional training program is what we feel has launched us to this status, for other companies in the area have actually started attempting to mimic our specific designs! Talk about flattery! Now, the trained eye will obviously see the quality is different, and the imitations are just that, as our "basic training" and brushwork is the best around… but to see our designs copied and on display for the general public is about as flattering as it gets! To know our designs are being followed and others are attempting to copy our work is such a nod to the creative minds and skilled handiwork of our company. The commendation of using the art forms and designs we offer is SO gratifying!
So, thank you to the other painters who see us as leaders and have given us the "right" to use this phrase with your mimicry and respect of our skills! We always aim to please and are so excited and honored to know we have hit that mark!
For those of you eager for an experience in the chair of a Wild Bunch Designer, check out where we will be this weekend…
Heart of Illinois Fair at Expo Gardens in Peoria – Thurs and Fri 4-8 pm, Saturday 1-8 pm (Ameren has generously sponsored the face painting entertainment, making painting free to the public)
Stanford Good Old Days in Stanford Illinois – Friday through Sunday, Face Painting, Henna, and more! (make sure you visit Saturday evening for one of the BEST fireworks displays a small town has to offer)
And the rest of our designers will be kept quite busy with private events across the area… I hope you enjoy the picture of one our most replicated, but NEVER duplicated art forms above. The invention we like to call a "Diva Design…"