It feel like forever since I was able to take some real time to update our blog on the happenings around here. Wild Style continues to grow daily, with new clients, new contacts, new ideas, and new stories to tell! It has been an incredible few weeks for us, and it's just getting busier from here! With over 130 venues to catch our Designers at this Summer, we are bound to run into all of you at some point – and can't wait!
All of the cool and unique events that we have been privileged to be a part of over the past days have given us the amazing chance to display SEVERAL of the design choices and styles our company has to offer. Here are some pictures from past events for you all to enjoy!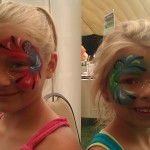 Some of the cute faces from Pekin's Relay for Life at the Dome… We LOVED painting for the Dragon Dash!
 Our friends at Relay for Life LOVED their graffiti-style Awareness ribbons, eye designs, and Wild Fairies!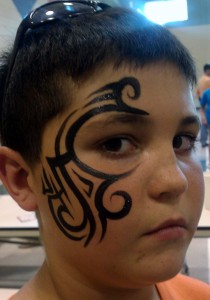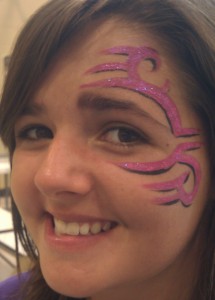 Our time at Cerro Gordo's Fat Hill Fest gave Kristi plenty of opportunities for glitter work and tribal designs – and the style was a HIT!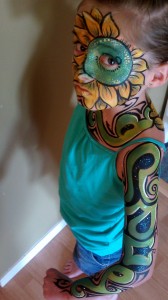 To round our the variety of styles our Designers have to offer, here is one more style performed over the past few weeks that will be displayed at our Designer Showcase at the Parke Hotel on the 27th! This one was fun, it combines traditional tribal embellishments with the not-so-traditional form of graffiti looking brush work we named our company after! Notice the graffiti lettering in her stem flowing down her arm… We hope viewing these pictures was as fun for you as it was for us. If you would like to see our work in person, please join us at our Showcase and Public Grand opening. Check out the flier below, and click on the link to join our event! Have a great week!