Last weekend was fabulous! Shelly was all over the area, painting at a Foster Family picnic in Bloomington-Normal and a Gorgeous Mother Daughter Tea in Urbana. Her work was photographed by a wonderful photographer at the tea, you should check out his work on our Facebook page!
Kristi spent a beautiful weekend in Towanda for the Route 66 Red Carpet Corridor performing face and body painting and Henna… There was even some room for Parisa and JP, a couple of our trainees to stop by and get some work in. Check it out!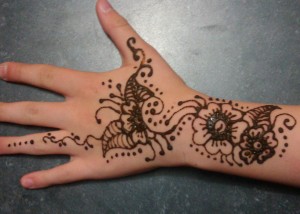 Also, we have a WONDERFUL gig tomorrow. Wild Style Design Company Owners, Kristi and Shelly will be traveling again to Mahomet, a community that has been SO good to us and so warm and welcoming over the past few months! They have an amazing annual event called Steppin' Out, and we are being sponsored by Fisher National Bank to do our Diva Designs and Henna on the wonderful women of Mahomet when they come to be pampered. Check out the flier for the event at the link below, if you are anywhere close, I highly recommend you try to make it out!
http://www.mahometchamberofcommerce.com/LinkClick.aspx?fileticket=ooN5QNSDV_0%3d&tabid=837
Now, HOPEFULLY I can get the first interview up so we can start our long-overdue introductions of our owners and "Wild Bunch."