Just a quick glimpse at our schedule this weekend. It's pretty quiet around here, but their are a few places you can catch our designers over the Holiday. Speaking of which, I hope you all take the time to acknowledge/remember/thank all of our soldiers… as well as keep in mind those who have given their lives for our nation and our freedom – as well as their families.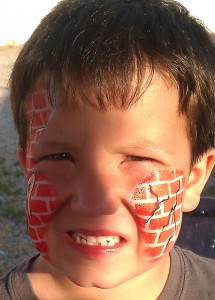 Friday Night:
JP at Farmer City Raceway, as always! It seems like the popularity at the racetrack is growing every week, so make sure to see JP 6-9 pm behind the grandstands for your custom "race face!" Prices start at $3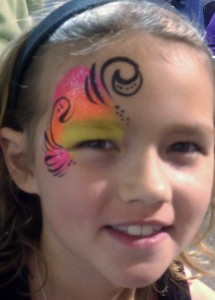 Friday and Saturday:
Co-owners Kristi and Shelly at Roanoke Festival's Jumbo Days! Just a quick jaunt to Roanoke, between Eureka and El Paso, will find you at one of the greatest small-town festivals. We are there of course, but I have to tell you that if you visit, there is a food truck with the BEST Pulled Pork I have EVER had! I believe it is called the Meat-N-Place, and they are out of Peoria.
We will be doing face painting and henna tattoos with prices beginning at #3.00 on Friday 5-9 pm and Saturday noon-9 pm. After dusk, you will find us under the yellow and white striped tent painting for adults, and will be featuring our signature Ladies Glitter-eyes Diva Designs.
Hope everyone has a great weekend. I just want to mention the patriotic holiday one more time, and encourage you all to thank a veteran or family of one!
Also, Tuesday will be a very special day on the blog, as we will be featuring another company that we very much love and support, and can't WAIT to introduce you all! Have a great weekend!