October 31st is always such a significant day in the life of a body artist. This marks the very last day of our "Busy Season…" FORTUNATELY, we have so many exciting events on the calendar already to keep us busy throughout the Winter months – with more coming in every day!
Yesterday at Uptown Normal's Treat Feast, we were so inspired at the way patrons opened their pockets to donate for face painting to benefit little Alivia, and we began to reflect on the past months of our business. November 1st always seems to be the "first day" of the Holiday Season, so we would like to share some things we are Thankful for. This is not a comprehensive list, but definitely covers some of the more exciting happenings over the course of the first seasons of our business.
We have seen well over TEN THOUSAND hits to our website since March 1st. Every hit is exciting, as is every single one of our over 200 facebook fans! These numbers blow us away!
We have had the opportunity to expand into areas of the body art field that we have always been interested in, and having the freedom to explore these art forms has been a blast. We have been able to add a Henna Specialist to really catapult our henna team to great heights. We have also explores and begun to enter the world of adult body art with our Diva Designs, body graffiti, and promo girl art. There is more on the horizon than I could BEGIN to detail, but this has been pretty exciting for our first year!
We have surround ourselves with an incredible team of individuals who have quickly become family. Each of our designers is so special and unique, and we completely ADORE them. They each add a special set of skills and gifts that enhance what we have to offer our customers. It is so exciting to share a singular purpose with these amazing people.
Or Clients and Customers are incredible. We were overwhelmed (in a good way) at the number of clients and customers that have literally run into our arms – so excited about the refreshing experience that Wild Style offers… From elevated artistry, to a very special and genuine love for people and standard of how we treat them… it has just been amazing to meet and build relationships with each and every one of you. From the smallest private party to the largest corporate client – you have each taught us and "fed" us in our first year of business. We look forward to long, lasting relationships with all of you!
The honor to have gifts and talents that we can use to give back to our community and those in need has been incredible. We have been able to raise funds and donate our time to such special organizations and individuals, and that has been so touching. We are looking forward to continuing our effort to help Precious Alivia's family this Saturday!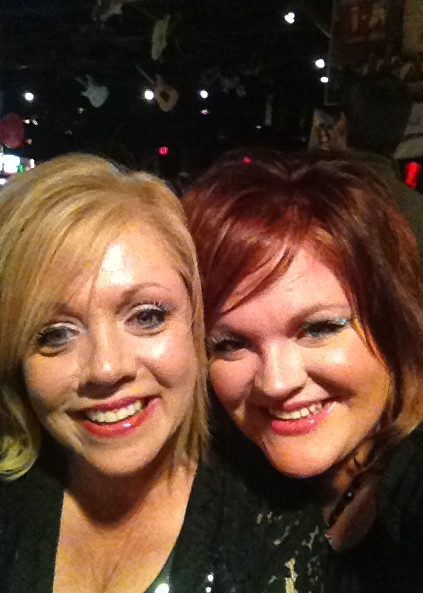 It has been a blast to be featured on two different news programs and two radio stations as well with our special FX work this season, and we thank the media who has been so excited and supportive in our efforts to create!
The momentum is building by the day, and we are more than honored. I can't tell you how privileged we feel… how incredibly BLESSED and touched we are daily by our clients, customers, families, friends, and free-lancers. God had mapped out such an exciting path, and he never ceases to amaze us at the way he gift wraps his plans, opens the perfect doors, and provides opportunity after endless opportunity to touch the lives around us.
God is good, life is a gift, and this business is truly soul-feeding. We are so excited to see how far we have come as we move ahead to future plans that will blow our first year out of the water! I could go on and on about our gratitude, but I won't keep you forever. I hope you all have a fantastic day with your families and a wonderful Holiday season…
Please keep Alivia's family in your prayers and thoughts this season!
http://www.facebook.com/pages/Prayers-for-Alivia/210885102332051?fref=ts