Wild Style Design Company has a MAJOR announcement to share with our friends today!
It was with MUCH contemplation, planning, and decision making that we have come to an exciting new phase of our Business, and I am THRILLED to be able to share it with our friends!
2012 was full of training, learning, and growing for our new company – and we spent the majority of the year striving towards our first set of Company standards and goals:
New Levels of Artistry
Heightened Professionalism
Refreshing Standards of Customer Service
…and more!…
Wild Style Design Company set and MET goals to expand into innovative design, strike a visual note that would set us apart, and stretch body art into exciting new worlds. We have brought you cutting edge designs in the world of Children's Face Painting, striking beauty in the ancient art of Henna Tattoo, and some signature company looks including custom tribals, body graffiti, and women's highly glittered Diva Designs!
In an ever-changing industry, our company must also be molded to meet the trends and demands. WSDC will be offering a variety of new options in body art for our patrons while maintaining the standards of execution we have always had. Now, we will be adding the following options for our incredible customers, clients, and friends:
Body Art for Prenatal and Boudoir Photography
CAB Designs – Customized Advertisement Bodywraps. Translation: logo or company specific (family friendly) body painting for advertisement by print, video, or at venues such as special events or expos
Cosmetic and Airbrushed Makeup Artistry – Think Bridal, Prom, Homecoming, Holiday, Special Occasion.
Special FX for Theater, Halloween, and Special Events.
Hands-on Cosmetic Classes and Makeup Workshops for every age from pre-teen to Sassy Seniors!
Excited yet? Because the best part of the announcement is still coming. The Wild Bunch will continue to be seen at Festivals, Fairs, Corporations, and Special Events and Organizations across the area doing what we have always done best. Our newest art forms, however will be offered at our new "place!" (I just squealed with excitement as I typed that!)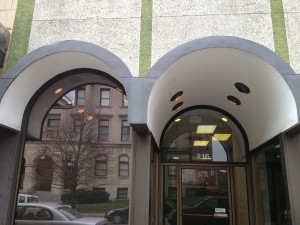 Wild Style Design Company – Beauty and Art Studio
will be located in a beautiful 1200 square foot building downtown Bloomington on the Square at 216 N. Center Street!
I could type all day about the details of each new form of living art we will be offering, but I am going to leave you with a few details now. Then, as we approach our grand opening, you will be able to find information on our Facebook pages and weekly blogs on each site.
We have launched a Facebook Page for the Studio location, and it is already stocked with our renovation pictures. We will be keeping it updated as we progress. Please "like" the page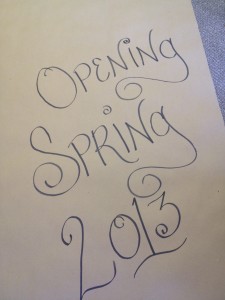 There is also a new web address for the Studio and the art performed there. This webpage is under construction, but I will still include the address so you can check it out! www.WildStyleDCStudio.com
We are planning on being open by March, with a grand opening and ribbon cutting towards the end of the month – along with an awesome kids day scheduled as well!
Stay tuned, and make sure to subscribe to our blogs and like us on facebook to track our progress!
One more thing – and the most important by far. We credit this growth and expansion to two specific powers… (I'll try to keep this from sounding like a bad Oscar Speech)  😉
First. God. Our Co-Owners are women who believe whole-heartily that the growth and success of this company has been directed and completely orchestrated by the direction we have been given. We are driven to serve others and help them feel beautiful or special. It's beyond exciting to have a new place to do it!
Finally. YOU. All of you. Clearly, Wild Style wouldn't be here without the warm, accepting embrace of an incredible community. We are thankful every second of every day for our remarkable free-lance artists, clients, customers, family, and friends.
{{{HUGS)))
Kristi Horna & Shelly Gehrt
Co-Owners
Wild Style Design Company