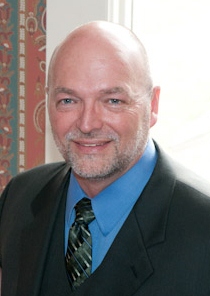 We are SO excited to introduce our next painter to you, so without further ado, meet JP!
Name: JP
Title: Tribal and Graffiti Specialist
Tell us about you: I am a father of three grown kids, and grandfather to four – they call me Poppi. I have been married for 32 years, and have been in the Automotive Repair (Customer Service End) Field for almost as long. I am passionate about martial arts and am a Master Instructor. I also love to cook!
How did you come to Wild Style? I witnessed first hand the incredible response to the launch of the new company, and was intrigued by it's focus on people and relationships. There was a need for someone that had my skills and gift with people, so I think I was on board before they even approached me! The second I picked up a brush, I knew I was hooked!
What makes you a specialist in your area of expertise? I had no idea there was a need in my life to have a creative outlet and use my love of people to bless others. BUT I was given the gift of art, being a sketch artist as long as I can remember, and even using my art skills in set design. I have dappled in t-shirt and graphic design as well when I ran my own Martial Arts School. The MOST honed skill that I am finding myself using as a designer, though, is my background in customer service. I have learned so much over the years of classes and experience in my professional industry, and put my knowledge and passion to use every time I paint!
What are you looking forward to the most in this field? I am definitely looking forward to all of the new experiences, people, events, and the opportunity to use my skills and creativity of course. Now that I have picked up a brush, I can't hardly put it down!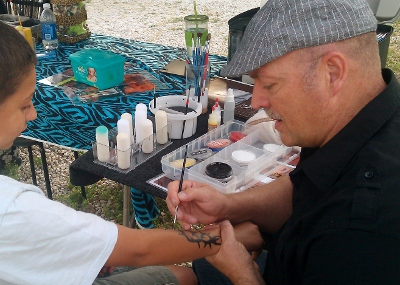 Favorite Color: Blue
Favorite Design: Tribal and Graffiti
Favorite Song to Design To: Anything Upbeat
Favorite Summer Treat: Ice Cream
Favorite Quote: "Change is Inevitable… Growth is a Choice!"
And here are a few of JP's designs as a teaser… He is the mainstay at the Farmer City Raceway on Friday nights this Summer, and will be joining us at Fairs and Festivals across the State. Also look for JP's signature work at the Clinton Chamber's Haunted house this Fall, every Saturday and Sunday evening in October!